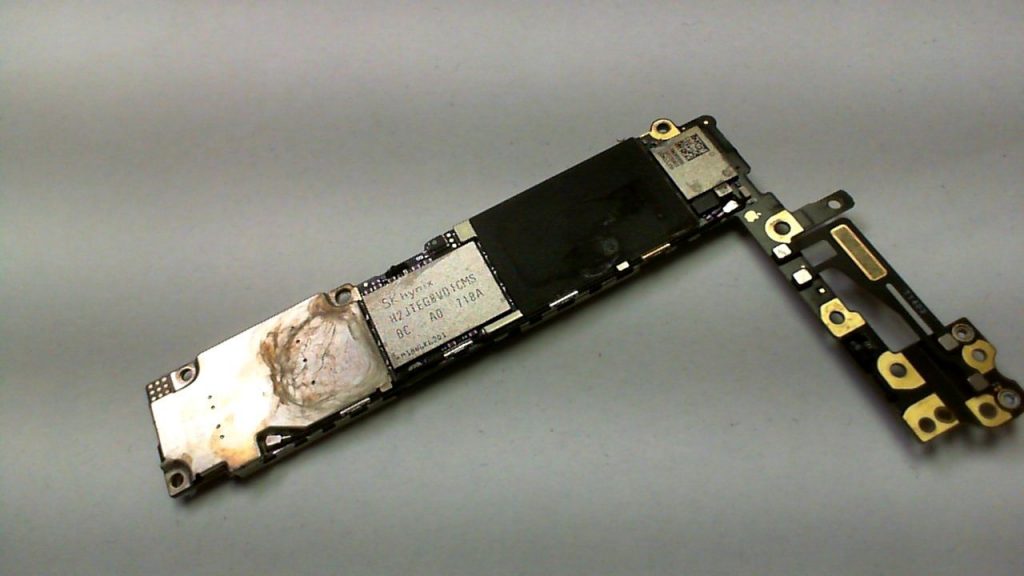 iPhone motherboard repair requires years of experience. When you bring your iPhone to iRepair you can be sure your device is being repaired by some of the best chip level repair technicians in the world. We have been doing chip level repairs on the iPhone since it was introduced in Greece in 2008. We successfully complete hundreds of chip level iPhone repairs for our customers each month.
We can fix almost all motherboard problems including:

your iPhone Wi-Fi is grey
your iPhone is totally dead
your iPhone is liquid damaged
your iPhone is overheating
your iPhone doesn't have IMEI
your iPhone does not charge
your iPhone LCD screen is not working
your iPhone touch screen is not working
your iPhone loses 3G, 4G or all signals
your iPhone camera is not working
your iPhone microphone is not working
your iPhone speaker is not working
your iPhone home button is not working
your iPhone gets error message during restore
Fixing the iPhone motherboard is usually not an easy repair and takes time. iPhone motherboard repairs can take from as little as a few hours to 7 days. The iPhone motherboard repair price depends on the exact damage and amount of damage on your particular device. Please call us and we can usually give you an estimated repair price over the phone.
This year, we have repaired
Tablets
Phones
Computers
Call us to get a free quote now